Uma análise quantitativa de colocações em produções acadêmicas de estudantes brasileiros e britânicos
Resumo
A língua é formulaica por natureza, o que significa que a redação adequada vai além do conhecimento de palavras isoladas. O objetivo deste artigo é analisar a diferença quantitativa do uso de colocações da Academic Collocation List (ACL) em dois corpora acadêmicos, o British Academic Written English (BAWE) e o Brazilian Academic Written English (BrAWE). Para realizar essa análise, utilizamos a Linguística de Corpus como metodologia. Os resultados apontam que poucas colocações do ACL se mostraram estatisticamente significativas quando investigamos o corpus BrAWE em comparação com o BAWE, indicando que os brasileiros utilizam as colocações acadêmicas de forma adequada quando comparados aos britânicos. Esta pesquisa ressalta a importância do foco em colocações nos contextos de ensino de inglês acadêmico, uma vez que elas ajudam a garantir a convencionalidade no uso da língua. Além disso, observamos que britânicos e brasileiros usam colocações acadêmicas que não estão necessariamente presentes na ACL, sugerindo um possível descompasso entre o que é prescrito e o que é realmente usado na linguagem autêntica.
Palavras-chave
Colocações. Inglês acadêmico. Academic Collocation List. BAWE. BrAWE.
Referências
ACKERMANN, Kirsten; CHEN, Yu-Hua. Developing the Academic Collocation List (ACL)–A corpus-driven and expert-judged approach. Journal of English for Academic Purposes, v. 12, n. 4, p. 235-247, 2013.
ALSOP, Sian; NESI, Hilary. Issues in the development of the British Academic Written English (BAWE) corpus. Corpora, v. 4, n. 1, p. 71-83, 2009.
BAHNS, Jens; ELDAW, Moira. Should we teach EFL students collocations?. System, v. 21, n. 1, p. 101-114, 1993.
BIBER, Douglas; CONRAD, Susan; REPPEN, Randi. Corpus linguistics: Investigating language structure and use. Cambridge: Cambridge University Press, 1998.
BIBER, Douglas; CONRAD, Susan. Lexical bundles in conversation and academic prose. Language and Computers, v. 26, p. 181-190, 1999.
CHOI, S. Processing and learning of enhanced English collocations: An eye movement study. Language Teaching Research, 21(3), P. 403-426, 2016.
COXHEAD, Averil. A new academic word list. TESOL quarterly, v. 34, n. 2, p. 213-238, 2000.
DE COCK, Sylvie; GRANGER, Sylviane; LEECH, Geoffrey; MCENERY, Tony. An automated approach to the phrasicon on EFL learners. Learner English on Computer, Sylviane Granger (ed.), P. 67–79. London: Addison Wesley Longman, 1998.
DURRANT, Philip; SCHMITT, Norbert. To what extent do native and non-native writers make use of collocations?. IRAL-International Review of Applied Linguistics in Language Teaching, v. 47, n. 2, p. 157-177, 2009.
FIRTH, John R. A synopsis of linguistic theory, 1930-1955. Studies in linguistic analysis, 1957.
FOSTER, Pauline. Rules and routines: A consideration of their role in the task-based language production of native and non-native speakers. In: Researching pedagogic tasks. Routledge,. p. 85-104, 2001.
FRANKENBERG-GARCIA, Ana et al. Developing a writing assistant to help EAP writers with collocations in real time. ReCALL, 2018. Draft submitted by the author. Available at: http://epubs.surrey.ac.uk/846264/.
GRANGER, Sylviane. Prefabricated patterns in advanced EFL writing: Collocations and formulae. Phraseology: Theory, analysis, and applications, v. 145, p. 160, 1998.
HILL, Jimmie. Revising priorities: From grammatical failure to collocational success. In: M. Lewis (Ed.), Teaching collocation: Further developments in the lexical approach (pp. 47–69). Hove: Language Teaching Publications, p. 47-69. 2000.
LORENZ, Gunter R. Adjective intensification: learners versus native speakers: a corpus study of argumentative writing. Rodopi, 1999.
MCENERY, Tony; HARDIE, Andrew. Corpus linguistics: Method, theory and practice. Cambridge University Press, 2011.
NESSELHAUF, Nadja. Collocations in a learner corpus. John Benjamins Publishing, 2005.
PAQUOT, Magali. Academic vocabulary in learner writing: From extraction to analysis. Bloomsbury Publishing, 2010.
PRODROMOU, Luke. English as a lingua franca: A corpus-based analysis. A&C Black, 2008.
RAYSON, Paul. Matrix: A statistical method and software tool for linguistic analysis through corpus comparison. Tese de Doutorado. Lancaster University, 2003.
SARDINHA, Tony Berber. Lingüística de corpus: histórico e problemática. Delta, v. 16, n. 2, p. 323-367, 2000.
SHIMOHATA, Sayori; SUGIO, Toshiyuki; NAGATA, Junji. Retrieving collocations by co-occurrences and word order constraints. In: Proceedings of the eighth conference on European chapter of the Association for Computational Linguistics. Association for Computational Linguistics, 1997. p. 476-481.
SILVA, L. G. Compilation of a Brazilian Written English Corpus. E-scrita,v. 8, n. 2, p. 32-47, 2017
SIMPSON-VLACH, Rita; ELLIS, Nick C. An academic formulas list: New methods in phraseology research. Applied linguistics, v. 31, n. 4, p. 487-512, 2010.
SINCLAIR, John. Corpus, concordance, collocation. Oxford University Press, 1991.
WRAY, Alison. Formulaic sequences in second language teaching: Principle and practice. Applied linguistics, v. 21, n. 4, p. 463-489, 2000.
DOI:
http://dx.doi.org/10.22168/2237-6321-21490
Apontamentos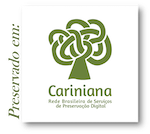 Av. da Universidade, 2683, Benfica, CEP 60020-180, Fortaleza-CE | Fone: (85) 3366.7629
Entrepalavras (ISSN: 2237-6321) está licenciada sob 
Creative Commons Attribution-NonCommercial 3.0
.